Products
THE RIGHT TOOLS FOR THE JOB
We carry the most advanced precision agriculture technology on the market from trusted brands like Trimble. Our products increase farm efficiency and in turn, boost return on investment. Whether you are looking for options for machine control, guidance for spray and application control, assistance with water use or a better way to monitor your yield, we offer the best combination of technology-based solutions for your farm operations.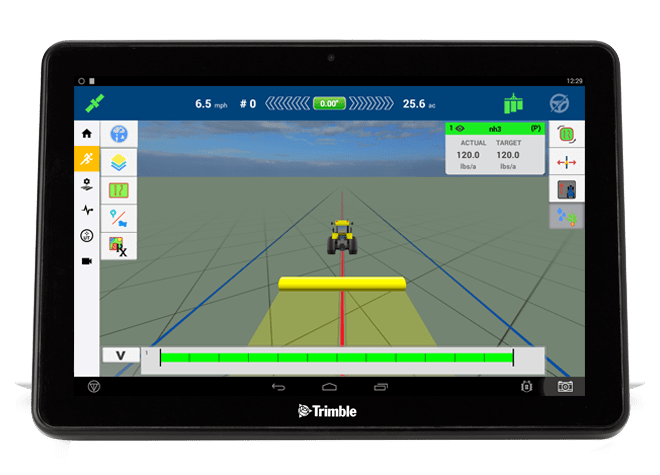 Trimble TMx-2050
The easy-to-use TMX-2050 display features a large high-definition touch screen with sharp visuals and a choice of FmX or Precision IQ display applications to suit your specific farm practices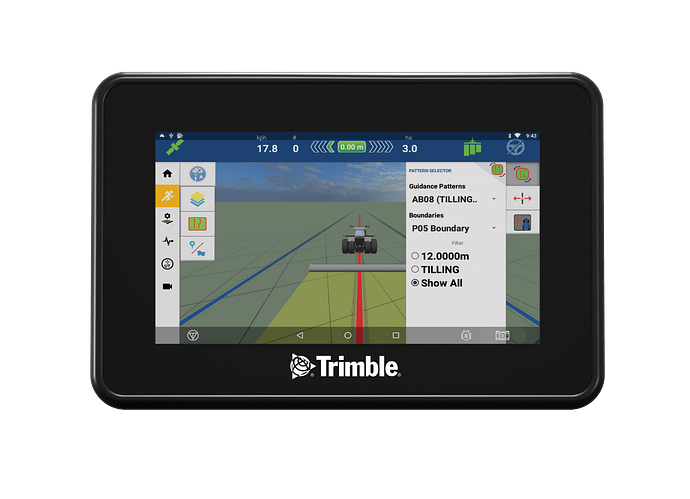 Trimble gfx-350
The GFX-350 is the latest Android-based, easy-to-use display from Trimble Agriculture. This cost-effective solution offers great functionality and a simplified installation process, providing access to autosteering and application control for every farm.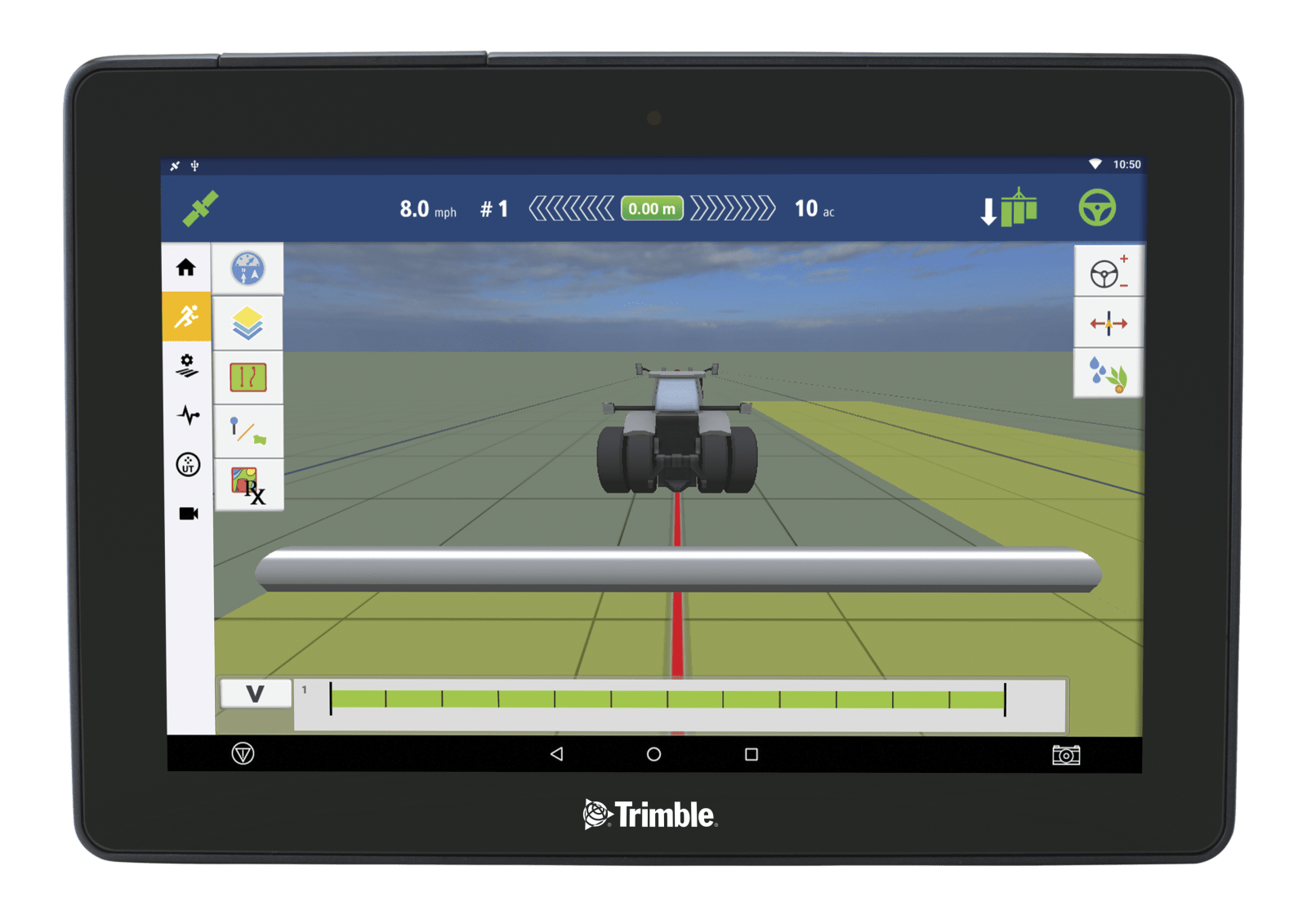 Trimble gfx-750
This Trimble Agriculture guidance display and NAV-900 guidance controller builds on a legacy of high-performing, brand-neutral solutions by becoming even easier to use.
trimble ez-pilot
An assisted steering system that provides high-accuracy steering at an affordable price. When you are driving your vehicle, the EZ-Pilot system turns the wheel for you with a compact electric motor drive using guidance from Trimble displays to help keep you on line and improve your efficiency.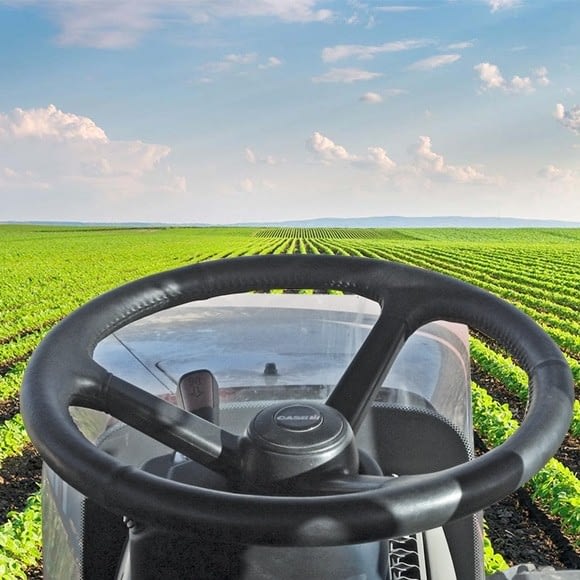 Trimble autopilot
An automated steering system that steers your vehicle on line with maximum precision. When your vehicle gets offline, Autopilot signals it to adjust its position to follow the correct path, no matter the field pattern or terrain type—so you can focus on the job ahead of you.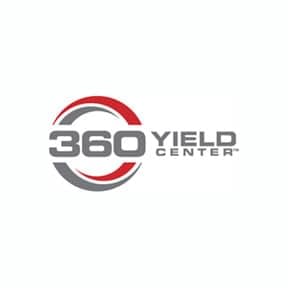 360 yield center
360 Yield Center gives growers new tools to help them accurately manage nitrogen (N) in their fields.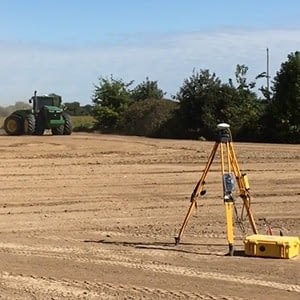 Trimble vertical point rtk
Whether you're a grower or a contractor, Trimble VerticalPoint RTK grade control achieves maximum vertical accuracy for all leveling and land forming operations. VerticalPoint RTK increases productivity of leveling projects during continuous in-field operations.
RiteYield Yield Monitor
RiteYield technology from Greentronics now makes it possible to install an affordable weighing system in nearly any harvester with a conveyor belt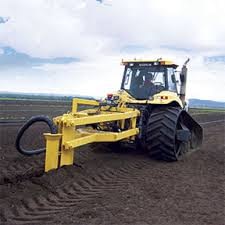 WM-Drain
The Trimble® WM-Drain® farm drainage solution is a concept to completion toolset that streamlines the survey, analysis, design, installation, and mapping steps of surface and subsurface drainage.